One Studio
One Studio was created by registered osteopath, yoga therapist and qigong teacher, Dr Ilona McGavock in Fremantle, Western Australia. Osteopathy, qigong and yoga therapy are available for supporting the best possible outcome in chronic illness and in health.
A wholistic manual medicine for musculoskeletal disorders and injuries, headaches, neck and lower back pain. More information about osteopathy here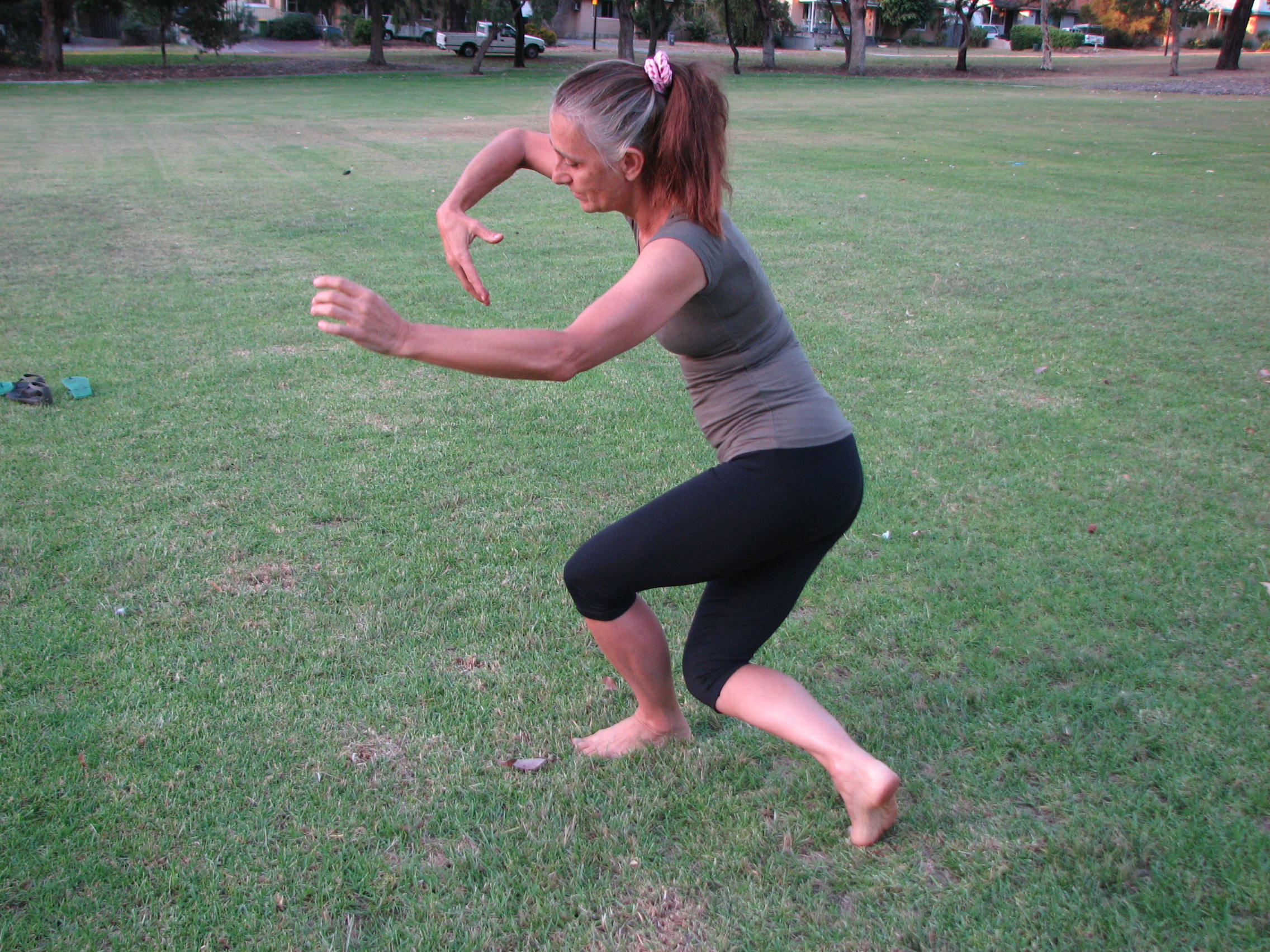 Qigong
QI GONG or CHI GONG harnesses the power of body, breath and mind to create a moving meditation. Sometimes called "Chinese yoga", qigong developed alongside acupuncture and traditional Chinese medicine, and over three thousand years, has flowered into myriad forms. Like Tai Chi to which it is related, the movements are graceful and fluid, with the focus of connecting with feeling and the present moment. Daily practise of 15 -20 minutes of these simple, gentle movements may improve well-being and create deep relaxation and calmness of mind.
YOGA is an ancient wisdom from Northern India that continues to inspire and be relevant in modern life. Through the practice of yoga we may aspire for strength and mobility in the body, balance of our lifestyle and emotions and peacefulness of the mind. Where calmness of mind is elusive we can develop self compassion and acceptance. While there are many styles of yoga to draw upon, the fundamental aspect of yoga is the mindfulness that arises from the focus of mind, body and breath. Yoga therapy is an individualised approach that creates an accessible practice embracing all ages and capacities
Dr Ilona McGavock
Osteopath, Qigong and Yoga therapist
Ilona is a successful osteopath, well established and practising in Fremantle since 2000. She has been teaching qigong and yoga in the area since 2014.
Ilona has always been fascinated with health and well-being, commencing the practice of yoga at the age of twenty one. She completed teacher training with Iyengar-trained, Martyn Jackson in 1984 and vinyasa style with Tamara Graham in 2015. She is currently undertaking further Iyengar teacher training with John Leebold. She has completed 350 hours of training as a yoga therapist, and continues to develop in this field.
Keen to gain a thorough grounding in the western medical sciences, Ilona graduated with a Bachelor (1996) and Masters Degree in Osteopathy in 1998 from Victoria University, and has been a registered, practising osteopath since.
For many years, Ilona worked alongside a team of traditional Chinese medicine (TCM) practitioners, osmotically absorbing the theories of TCM and discovering qigong through guest teacher Dr Bisong Guo. She has practised qigong since 2005, completed 400 hours of training with Master Zhenhua Yang and continues to study in this field.
Osteopathy is governed by the principles of holism and self-regulation and has been shown to improve nerve and blood supply to the tissues of the body. As a practitioner and teacher, Ilona aims to create a unique environment for each person to enhance their self-healing potential.
If you would like to contact Dr Ilona McGavock (Osteopath) please click here.
Kalyanni Hefferon
Counsellor, Yoga teacher and therapist
At the age 16, Kalyanni found her way to a yoga class and was profoundly moved by what she experienced... that memory sat with her for many years. Now, decades on, she still loves that experience of coming home within the yoga practices. Given the name Kalyanni, having been initiated by an Indian spiritual group in her early 20s, meaning-working towards spiritual, physical and emotional enlightenment, Kalyanni began her life journey to work on all these levels.
Drawing on her 350 hour yoga training grounded in ISHTA principles and her many years experience of working as a clinical social worker, trained in trauma, anxiety and depression, Kalyanni invites you to access and find a deeper connection within yourself physically, emotionally and spiritually.
Kalyanni is currently in the process of completing 300 hours Trauma Centre Trauma Sensitive Yoga Training and looking forward to sharing this with you soon.
In her classes Kalyanni invites you to connect with yourself through the deeply relaxing poses of restorative yoga. You will be taken through a series of postures, while being supported with bolsters, blankets and blocks.....A time to unwind, let go, breathe, listen to the healing sounds of music and just be.